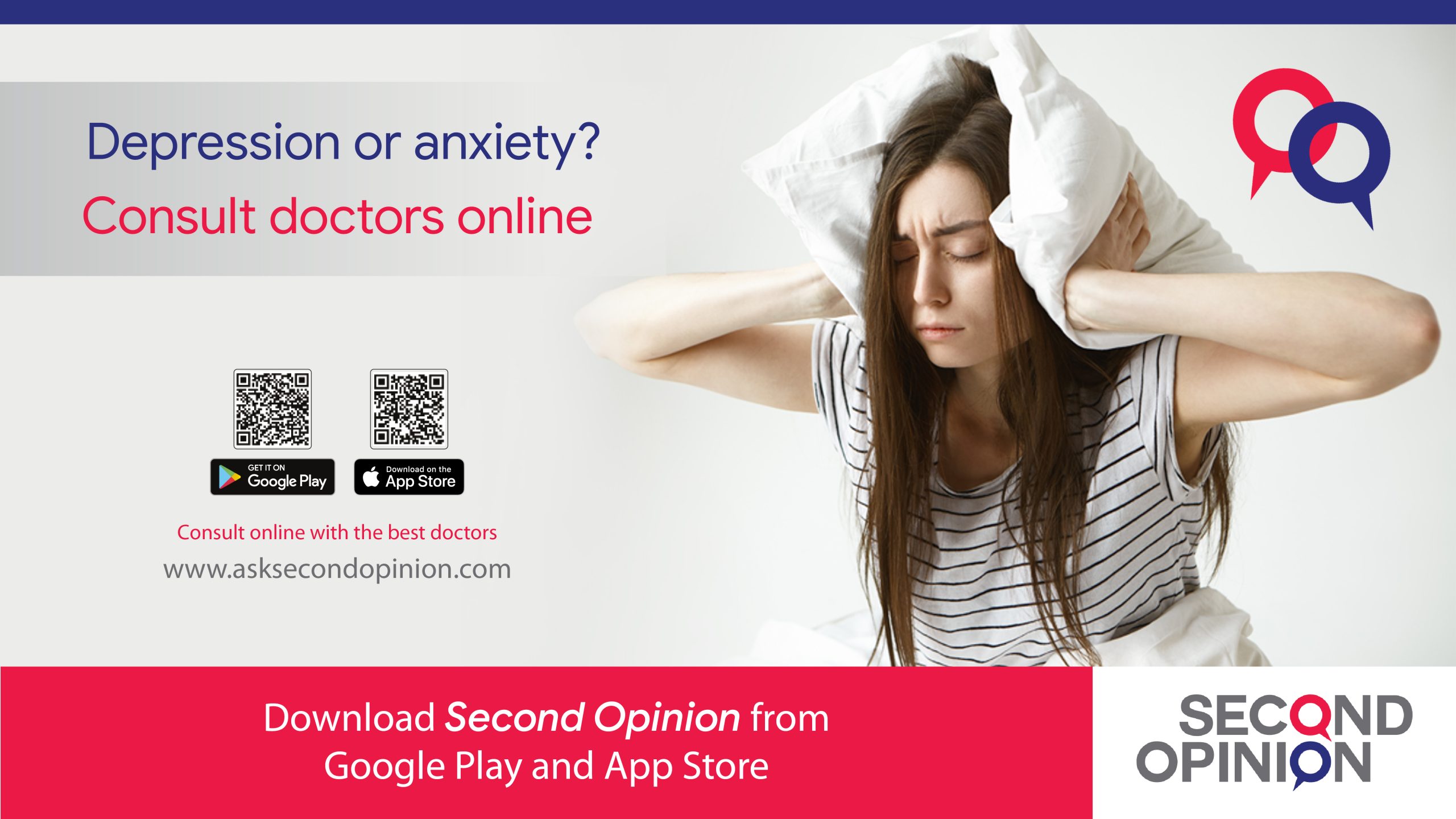 Our lives have become so fast-paced that stress and anxiety have become an integral part of our life. In such a scenario, experiencing occasional bouts of anxiety is somewhat normal. However, if one continues to experience such episodes at regular intervals or without any apparent reason, then the same could be a matter of worry. This is why seeking medical second opinion from doctors is the best solution to know if anything needs attention.
Why Consult doctors online is important?
Anxiety is a natural reflex that occurs when exposed to any threat or stressful situation. However, there is a difference between causal anxiety and anxiety disorders. Characterized by persistent fear, worry, nervousness, and skepticism, anxiety disorders are serious mental disorders, which if left untreated can cause significant impairment in life.
How Second opinion helps anxiety?
Anxiety can be very severe if left untreated and can severely hamper your daily life. In a busy schedule at work, people don't have time to meet the physical doctor to consult.
And even though they meet the specialist they don't have enough time to talk in a detailed manner. So it won't help them to get the cure from the depression. And travel a long distance is not possible for many of them.
For these reasons, second opinion & online doctor consultation tremendously helps you to get the solution for your anxiety problem. Through this one can talk to the doctor at any time and from anywhere in the world.
It helps people to connect with expert doctors at all times. When they had a deep depression, one can easily consult with the specialist immediately on the video calls and get the best suggestions and remedies to follow.
Get a solution at the right time
Also, you can send the medical reports to them to understand your problem so that they can give the right prescription to cure your anxiety problem instantly. Get the right treatment at the right time is important using the telemedicine app one can find the health or mental problems at an earlier stage and get a solution immediately.
Good mental health is as important as physical health. Hence, do not be afraid of seeking medical intervention to get rid of your anxiety issues. For any support or help, Second Opinion app is always by your side. Just book a opinion consultation in app and our expert team will connect with you at the earliest.