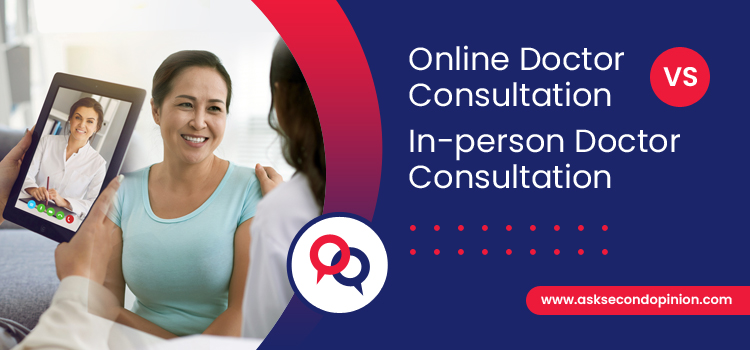 Today, people who have a fear to make a big decision on their health maybe it is minor or a diagnosis like cancer or other health problems. People may be confused about medical procedures and whether the treatment plan is right or we should go for surgery. For the complex and rare health condition, it is wise to get a Second Medical Opinion online for diagnosis treatment.
Why it is Important:
The researcher says that 88% of the treatment plan for a critical medical condition has been changed from major surgery to minor only after they went for a second opinion. Only 12% of the diagnosis treatment was correct, and patients can go for it.
And 25% of the patient's diagnosis or surgery was completely changed only after getting a suggestion from a second opinion. Always getting a second medical opinion is a good thing and the most reliable one, and it is the best choice to know that you receive the right treatment. When the diagnosis is cancer:
Most of the cancer patients are seeking a second opinion. In the recent studies said that the cancer centers changed the diagnosis for 42% of patients from the 70 persons. Patients may feel uncomfortable with their initial team.
Maybe they have rare cancer, so if they consult with the other doctor in which they are more expertise with it. It will help to get the right treatment and can recover from cancer by changing the treatment plan as their health condition is needed.
Avoid waiting for hours and consulting less time with doctors:
To meet the physical doctor, one has to wait for hours and in the large crowd in the hospital. So there is a chance of getting a virus.
And talk to the doctor for only two minutes. At that time, you can't ask all questions regarding your health problems.
One can avoid these problems by using the app called Second Opinion.
In this second opinion app, patients can make videos to the prime doctors who is a specialist in a particular field you want.
And can ask any questions and doubts about your health condition.
The Second opinion offers at an affordable cost, and you don't have to wait for hours with the large outpatients in the clinic.
One can get an immediate response from the second opinion app, and it will save your pain and recovery time. And it will cut out the cost of hospital stays.
The second opinion helps to clasp out from the disease or other health problems at an earlier stage. And it will give you tremendous help with your treatment plan, and it gives you confidence while going for the treatment.