Online Doctor Consultation
Get Second Opinion at Online doctor consultation
20+ Specialties
Reliable and Affordable Family Doctor
Doctor
Tamil Q&A with Ledding Doctors
Why Choose Us
Certified and Experienced Doctors For You
At Second opinion doctor consulting app, you will find only highly-experienced doctors, supported by well-trained medical teams who are available round the clock. The second opinion app is built with the vision of connecting experienced doctors with patients who need online medical second opinions from the best doctor in India the best online doctor consultation.
Online Doctor Consultation app with
more possibilities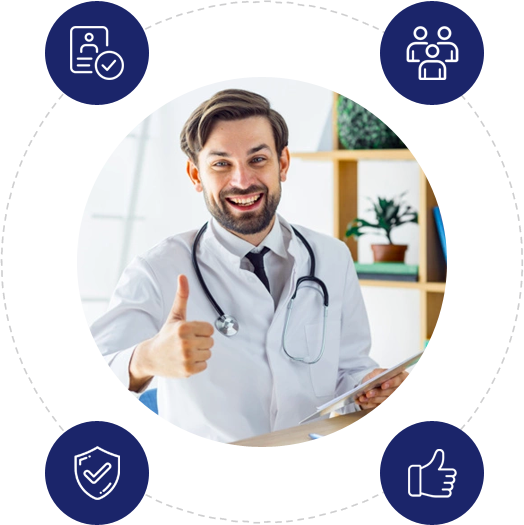 How do I consult a doctor online now?
Consulting a doctor online is now easier than ever! With the convenience of telemedicine platforms, like the Ask Second Opinion app, you can connect with healthcare professionals from the comfort of your home. Simple steps to connect with doctors create an account, and book an appointment with a doctor of your choice. During the virtual consultation, you can discuss your symptoms, receive medical advice, and even get prescriptions, if needed.
It's a hassle-free way to seek medical guidance without the need to travel or wait in a clinic. Online consultations are secure and confidential, and you can keep your health issues private. On this platform, you will be able to see all information related to pharmaceuticals without having to travel far from your place of residence. Also, you can chat with the doctor about your symptoms and conveniently get a diagnosis and more. Experience the convenience of online doctor consultation. firsthand! Stay healthy and stay connected.
Get
Your
Healthcare queries or product concerns
answered by Experts.
Frequently asked questions
How can a second opinion app help you?
Q

How does the Second opinion help me?
It gives direct access to verified doctors in your region for medical diagnosis. You can connect in video calls, chat with doctors to book your appointment without waiting.
Q

Is the second opinion consulting app free?
Yes. The app is free in the play store. When you connect with doctors through video calls or messaging, you have to pay per consultation.
Q

Is the second opinion app available in all languages?
No. The second opinion app is available in English Language only. We plan to add more local languages soon.
Q

Is my document safe in the second opinion?
Yes. Your medical documents are only shared with doctors. We have a strong privacy policy with proper encryption.
Q

Is Online Doctor consultation Helpful?
Yes, online doctor consultation is helpful for instant medical attention at an emergency situation.
Q

QWhat is online doctor consultation?
Access to the specialists through video call consultation at your comfort and convenience time.
Q

What is the purpose of a medical consultation?
Ease of getting a second opinion, cost-effective and time-saving and no need to save all the medical reports by using online doctor consultation
Q

Are online doctor consultation effective?
Yes, they are effective to have a one-on-one conversations with top doctors in online doctor consultation.
The benefit of Video Call Consultation is certainly a very convenient way to access highly qualified doctors from the comfort of your own home. The most common everyday illnesses such as coughs, colds, and rashes can be diagnosed via video consultation. Video consultation allows doctors to use the two most common skills in diagnosing medical conditions, looking and listening.
Connect with the top doctors through video calls on the Second Opinion app. Specialists will be available at your convenient time and get the necessary treatment options. Appointment management platform with a focus on integrated video consultation, and has many unique and thoughtful features built into it. No ads and unnecessary information. One can get easily customer-centric with 24/7 support from the Second Opinion app.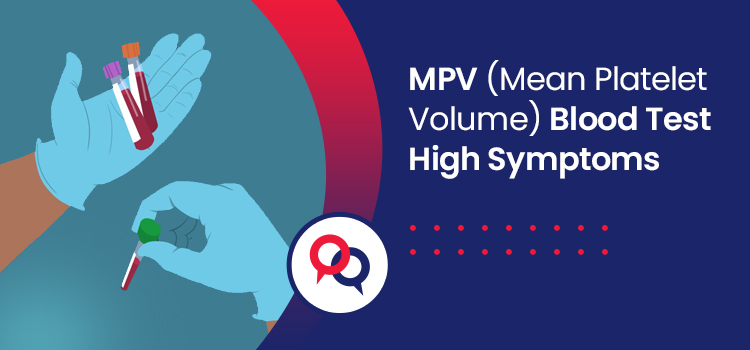 If you've recently had a blood test and found that your MPV...