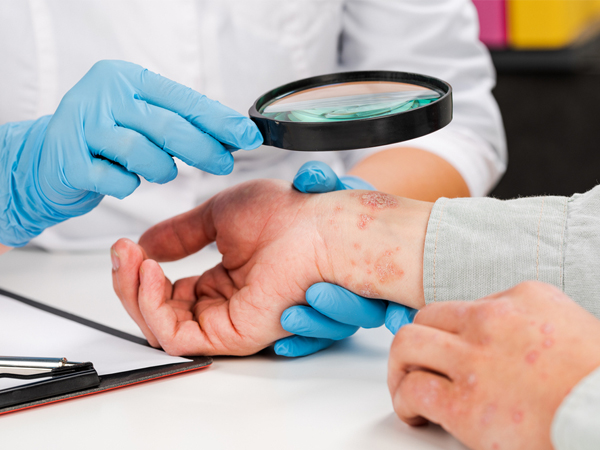 Dermatology is the science that is concerned with the diagnosis and treatment of diseases of the skin, hair, and nail. Dermatologist are specializes in medical and surgical aspects. The skin is an incredible organ as it is the first line of defense against diseases and also a shield for the internal organs. So, consult with the best skin doctor through online video consultation at an earlier stage of the problem. Dermatologist is a medical expert whom you should consult for any significant problem with your skin, hair, and nail.
Our Dermatologists are expert medical doctors and skin surgeons with the unique skills and experience to offer the best care for the organ that cares for you. Online consultation with dermatologist may help you diagnose skin diseases of all ages from birth marks, stretch marks, hair loss, acne, and ageing skin. The dermatologist also deals with a variety of skin conditions from deadly skin cancers to autoimmune diseases. Threatening scars post-surgery and issues related to aging skin is also addressed. Subspecialties of dermatology include cosmetic dermatology, dermatopathology, and pediatric dermatology.
With the advancement of technology, Dermatologist can now easily examine your skin and hair concerns on online consultation/video calls and diagnose the root cause through discussion with you. Online consultation has no locational boundaries to get access to an expert's opinion when you have online medical consultation sites like the second opinion. It is especially helpful for busy men and women who generally do not get the time and feel comfortable visiting the dermatologist clinic.
To get a doctor consultation service online try Asksecondopinion.com. Our team of doctors is now available with a simple click away through online Dermatology consultation. We bring to you a seamless platform through which you can stay healthy by consulting your doctors, without having to leave your house. Second opinion provides 24/7 support with a 100% private and secure platform online.
We at asksecondopinion.com have paved the platform to ask dermatologist whatever the questions you want to ask. Download the app to learn more.
Anywhere, anytime
No need of visiting hospital
Panel of specialists
Quick medical attention
Saves time & money
Ensures the best treatment through Dermatologist online consultation.
Having said that, online doctor consultation solves some of the serious pain problems in healthcare. It facilitates access to specialist doctors from the comfort of your home. Telemedicine or online doctor consultations make quality healthcare accessible to even remote villages where the healthcare facility is not feasible. Taking advantage of this online consultation, patients can ask for a second opinion in different hospitals and switch to the best treatment plan. Adding to this, the new normal takes telemedicine to a different height than ever before. Thanks to the technology, with the help of virtual doctor consultations people can get any medical advice directly from doctors and avoid in-person presence in hospitals.
Common Dermatological Problems