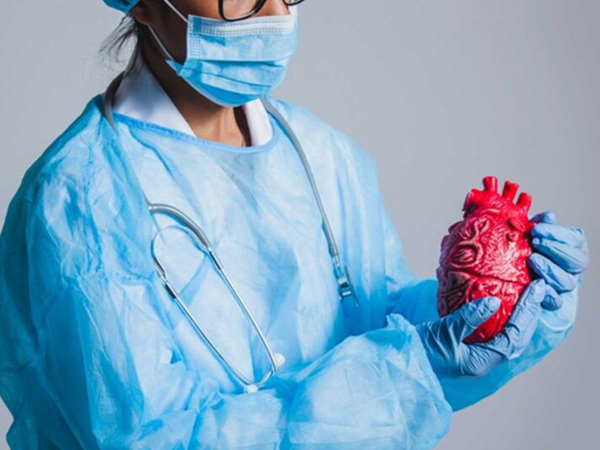 Cardiology deals with the disorders of the heart and cardiovascular system that is the heart and connecting blood vessels. A person with cardiovascular illness or heart disease would be recommended to visit a best cardiologist online consultation. Cardiologist specializes in diagnosing and treating illness related to the heart and cardio vascular system. The heart specialist online consultation gives advice about preventing heart disease.
When consulting our doctors on cardiology online consultation they can understand your cardiological needs and give the right answers. The best cardiologist online consultation will review person's medical history and diagnoses the cardiac disease based on the reports. It is very important to regularly monitor the condition of your heart by consulting heart specialist online consultation.
Getting cardiology online consultation at initial stage is the preventative measure that involves medication rather than surgery. Heart specialist online consultation also carry out tests and perform special procedures such as heart catheterizations, angioplasty or inserting a pace maker. Symptoms like chest pain, difficulty breathing, fatigue and light headedness and swelling due to edema or fluid retention are warning signs you must visit a cardiologist through video call or in chat on cardiology online consultation. In some cases, the cardiovascular surgery may not be needed due to the complications of the patients and severe side effects. This can be predicted by the expert cardiologist and cardio vascular surgeons without doing surgery. That's why people seek out a virtual second opinion from best cardiologist online consultation to talk with senior doctors. We at asksecondopinion.com have paved the platform to ask cardiac related queries whatever may be the questions you want to ask. Download the app to learn more about cardiology online consultation.
Why Cardiology Online consultation & Second Opinion?
Anywhere, anytime

No need of visiting hospital

Panel of specialists

Quick medical attention

Saves time & money

Ensures best treatment on cardiology online consultation
Having said that, cardiology online consultation solves some of the serious pain problems in healthcare it also facilitates the access to specialist doctors from the comfort of your home. Telemedicine or online doctor consultations make the quality healthcare accessible to even remote villages where the healthcare facility is not feasible. Taking advantage of this online consultation, patients can ask for a second opinion in different hospitals and switch to the best
treatment plan. Adding to this, the new normal takes the telemedicine to a different height than ever before. Thanks to the technology, with the help of virtual cardiology online consultation people can get any medical advice directly from doctors and avoid in-person presence in hospitals
Which is the best hospital in Madurai for cardiology?
One of the best hospitals in Madurai for cardiology is Devadoss Hospital. They use the latest innovations and technology for treatments and have extremely skilled and qualified doctors.
Which is the best hospital for cardiac surgery in India?
Devadoss Hospital has one of the best medical facilities and is known for its medical services globally.
Who is the best cardiologist in Madurai?
We have one of the best and most experienced cardiologists in Madurai.
Which is the best hospital for cardiac care?
The world-class healthcare facilities in Devadoss hospital have trained doctors, and medical staff with well-equipped infrastructure, to help the patient get fit and fine with the best treatment.
What is CABG in cardiac surgery?
CABG stands for coronary artery bypass graft surgery. Our best cardiologist does a surgical procedure to divert blood around narrowed or clogged parts of the major arteries to improve blood flow and oxygen supply to the heart.
Do you suffer from chronic stress? Beware of cardiac problems!
Problem is usually not treated in time and many people suffer a heart attack without even knowing they had a heart problem. Consult at that time itself and talk to the specialist through cardiology online consultation.
When do you need to consult cardiology doctor online consultation about your heart rate?
If it rises above and remains above 150 for a significant period of time then there are serious medical concerns that need to be investigated.
Where can I get the best cardiologist online consultation?
Ask Second Opinion is the best app you can find the best cardiologist for online consultation.