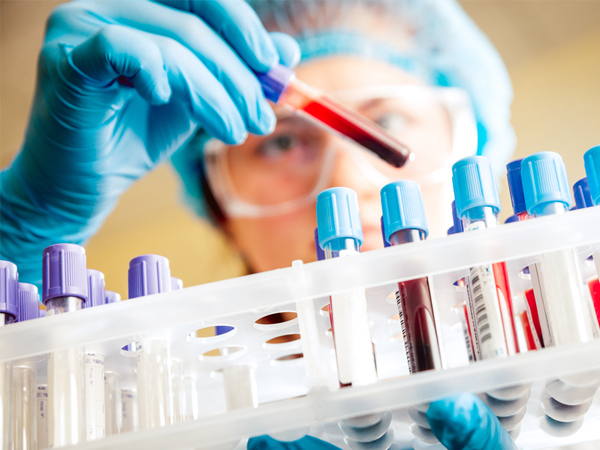 Blood cancer(Haemato Oncology) online consultation
Blood cancer accounts for 1/10 of global cancer cases worldwide reported. In India, there has been a steady increase in the bone marrow transplantation in the country and it clearly shows the alarming increase rate of blood cancers. Haemato oncology is the branch of cancer that deals with the blood related cancer types. Doctors who deal with this branch are called haemato oncology doctors. Most common forms of blood cancers are Leukemia, Lymphoma and Myeloma.
Blood cancer specialists(haematologist- oncologist) are the experts who can decide the treatment plan, medications procedure, monitoring, and other advice. Since blood cancer types and treatment plans are of different types, patients are looking for a second opinion from a blood cancer specialist in most cases. Even half of the cases include monitoring under chemotherapy followed by radiation and stem-cell transplant. Second opinion from a haematology oncologist ensures the patient's confidence in undergoing treatment.
At asksecondopinion.com, we address the pain point(getting the invaluable opinion from expert haematology doctors). We laid out the mobile app platform for connecting patients with years of experience blood cancer specialist doctors who had a proven record of treating the cancer type. You can schedule the appointment via mobile app and meet the cancer specialist in video calls instantly.
Why Online Consultation & Second Opinion?
Anywhere, anytime
No need of visiting hospital
Panel of specialists
Quick medical attention
Saves time & money
Ensures best treatment
Having said that, online doctors consultation solves some of the serious pain problems in healthcare. It facilitates the access to specialist doctors from the comfort of your home. Telemedicine or online doctor consultations make the quality healthcare accessible to even remote villages where the healthcare facility is not feasible. Taking advantage of this online consultation, patients can ask for a second opinion in different hospitals and switch to the best treatment plan. Adding to this, the new normal takes the telemedicine to a different height than ever before. Thanks to the technology, with the help of virtual doctor consultations people can get any medical advice directly from doctors and avoid in-person presence in hospitals.