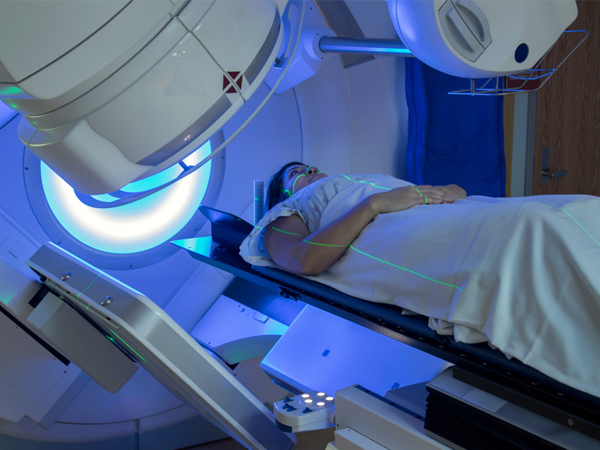 Radiation Oncology Online Consultation
Radiation oncology also called as radiation therapy is the form of cancer treatment that involves applying radiation to the cancer cells. Radiation oncologists will carry out the radiation procedure by applying X rays in the cancer cells DNA to destroy their ability to grow. Radiation therapy in cancer treatment approaches combining other forms of therapy like chemo, medication.
Radiational oncologists examine the size of tumours in a scanning test and determine the radiation dosage required to destroy the cancer cells without affecting normal cells. The main responsibility of the radiation doctor is to mitigate the risks of side effects when carrying out the radiation therapy. Some misdiagnosis in the scanning test can lead to severe damage of organs and trigger the other symptoms.The radioactive sources used in the treatment can be highly harmful to the body if it is not carried out wisely by a radiation therapist.
People seek out to second opinion for radiation treatment more often to ensure it is mandatory or not. The radiation treatment has been constantly changing due to the healthcare innovations and records a higher success rate than before. At asksecondopinion.com, you can find the expert radiation oncologist online to get second opinion or treatment advice to proceed further on your cancer healing journey.
Why Online consultation & Second Opinion?
Anywhere, anytime
No need of visiting hospital
Panel of specialists
Quick medical attention
Saves time & money
Ensures best treatment
Having said that, online doctors consultation solves some of the serious pain problems in healthcare. It facilitates the access to specialist doctors from the comfort of your home. Telemedicine or online doctor consultations make the quality healthcare accessible to even remote villages where the healthcare facility is not feasible. Taking advantage of this online consultation, patients can ask for a second opinion in different hospitals and switch to the best treatment plan. Adding to this, the new normal takes the telemedicine to a different height than ever before. Thanks to the technology, with the help of virtual doctor consultations people can get any medical advice directly from doctors and avoid in-person presence in hospitals.