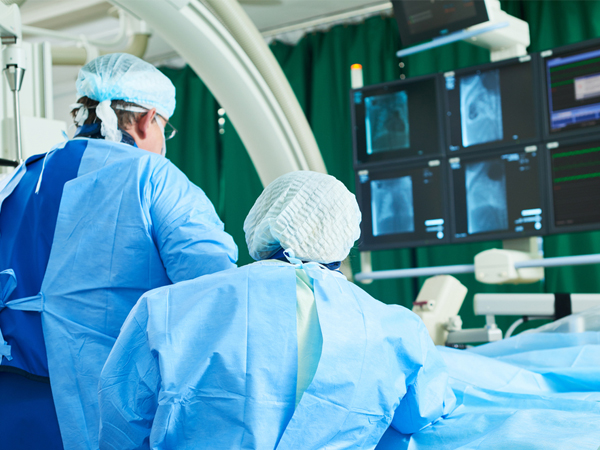 Cardiac electrophysiologist (EP) are healthcare providers who treat symptoms and diseases related to heart rhythm problems. This cardiac sub speciality focuses on testing and treating the heart for rhythm problems. They are not heart surgeons they are trained in surgical treatments related to heart beat issues and also implants devices like pacemaker that help control heart rhythm. Our online cardiac electrophysiologist doctors has the specialized education and experience needed to interpret patients result and suggest treatment plans or change an existing treatment plan if needed. You may see a cardiac electrophysiologist (EP) if you have risk factors for a dangerous arrhythmia, such as heart disease. You would likely see a cardiac EP in websites like second opinion through online consultation when you notice symptoms like change in heart beat, dizziness, fainting, and fluttering feelings in your chest as it helps you determine the treatment plan.
Our cardiac electrophysiologist evaluate your symptoms and diagnose the condition related to abnormal heart rhythms. Few conditions to mention like atrial fibrillation, trachycardia, bradycardia, wolf-parkinson- white syndrome and other arrhythmias related to pregnancy, medicine interactions and metabolic problems.
People seek out to second opinion from an electrophysiology cardiologist when suggested with defibrillation and catheter ablation more often to ensure it is mandatory or not.
Few arrhythmias gets controlled by medications that help control heart rhythm and prevent blood clots. Changes in diet and exercise pattern may also with some heart rhythm problems.
At asksecondopinion.com We are providing best online electrophysiology cardiologist consultation service. You can consult our doctors online.
Why Online consultation & Second Opinion?
Having said that, online doctors consultation solves some of the serious pain problems in healthcare. It facilitates the access to specialist doctors from the comfort of your home. Telemedicine or online doctor consultations make the quality healthcare accessible to even remote villages where the healthcare facility is not feasible. Taking advantage of this online consultation, patients can ask for a second opinion in different hospitals and switch to the best treatment plan. Adding to this, the new normal takes the telemedicine to a different height than ever before. Thanks to the technology, with the help of virtual doctor consultations people can get any medical advice directly from doctors and avoid in-person presence in hospitals.
Common disease conditions related to cardiac Electrophysiology
What does an electrophysiologist do?
The electrophysiologist will measure and monitor your heart activity by using catheters.
When should you see a cardiac electrophysiologist?
 When your heartbeat is too slow or too fast, or beats irregularly, an cardiac electrophysiologist will find the cause and suggest you the right treatment.