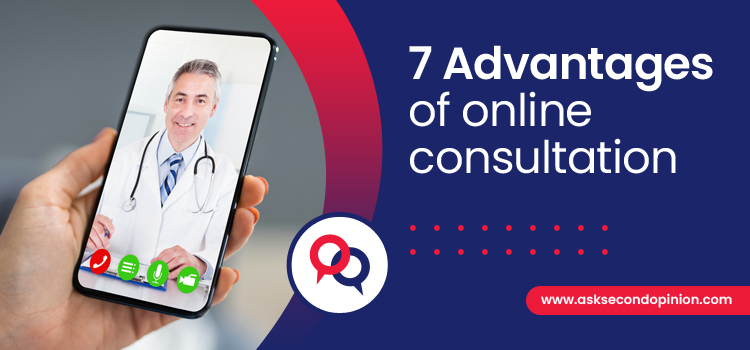 Instead of traveling to their appointment, patients or service users enter an online waiting area from their smartphone or tablet; the service is notified when they arrive, and a health or care provider joins the video consultation. Ask Second Opinion is a leading application development by Devadoss Multispecialty hospital in Madurai, that provides Online Consultation App  in that people can chat or talk to experts doctors through video calls. Also, there are various specialties available on that app like General Physician, Dermatologist, Psychiatrist, Orthopedics, Pediatrician, ENT, etc.
Benefits of Using Online Consultation Application:-
No Need to Travel
Every time you go to visit your doctor, you have to travel to get there. With an online consultation, you don't need to wait for the bus or get gas for your car. You simply go on the internet and begin your consultation. You can speak with highly trained medical professionals without needing to move from your seat.
Improved ways to check your symptoms
There are always going to be limitations to reading blogs and watching videos about your symptoms and what they mean. However, with virtual doctors using intelligent symptom checkers, you stand a better chance of identifying your symptoms and the causes.
Save Your Money
Online doctor consultation is an affordable solution to your medical needs.
Get Your Prescription
You don't need to visit a doctor face-to-face to get your prescription. You can receive the prescription from a nearby pharmacy or directly to your door.
Privacy and Security
With a virtual doctor, you can be confident that you're using a secure system and server. Your information will always be kept safe and secure. As always, everything you discuss with your doctor online is confidential.
Learn About Your Own Health
Unlike in a face-to-face consultation, in your online consultation with your doctor, you sometimes have to examine yourself. For instance, you have to check the inflamed tissue in your throat or the ache in your back. By examining yourself, you can learn a lot about your health.
The greater your understanding of your own medical problems, the better you'll be about determining whether you need to see a doctor.
No-Risk of Infections From the Doctor's Clinic:- 
After all, you're traveling to a location where lots of people are sick. If you're sitting and waiting for hours for your appointment, you could catch all kinds of diseases. With your online consultation, there's no risk of catching anything. If your immune system is down, sometimes you're better speaking to a doctor from the safety of your home.