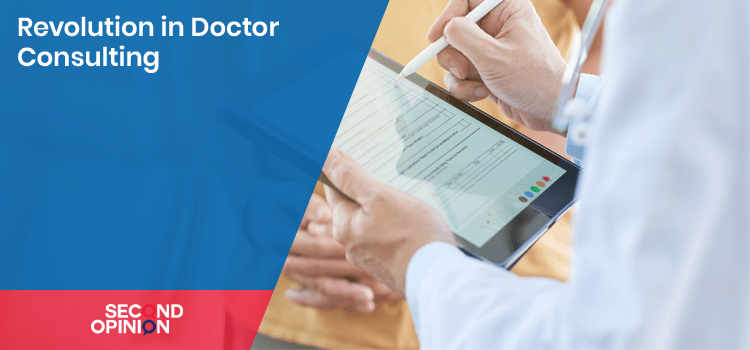 Asking Second medical opinion is a common, routine medical practice in India and around the world, mostly in the private medical sector. In the Indian medical sector, the need for more amenities and expertise is still lacking in rural areas and is confined to major cities,  increasing the rise in trend for more advice or opinions.
We intend to present a second opinion app as a decision-support tool for confirmation of a suggested diagnosis. 
There are two options in the app:
Consult now- all consultants for routine consultation is enlisted 

Second opinion- Super specialists are chosen as per their experience and qualifications.
Common opinions obtained under few circumstances are listed below:
-Diagnosis or treatment confirmation
-Dissatisfied with a consultation
-The desire for more information
-Persistence of symptoms or treatment of complications
-Dissatisfaction with patient-physician communication
-Reassure for patients
Why do patients believe that second opinions are valuable?
-To reduce unnecessary risks 
-Quality assurance
-Optimize treatment
-Costs saving from unnecessary surgery and treatments
-Decide on potential prognosis, which will help the patient decide what to do or not to do, where, with whom and how.
Apart from several benefits, a person can look at some advantages which would include:
-Save the time of physically going to a hospital
-Avoid long waits at outpatient departments
-Shortens prolonged appointment time
-Needn't plan long-distance travel
-Get an opinion from the expert in the field from right where you are.
Ethical and legal implications arise both when seeking a second medical opinion and when providing one. The second opinion app has kept in mind all legal aspects and considers the app to provide the much-needed right to make the correct decision and choice of medical treatment. The doctors enlisted have experience in their fields for over 10 years.
This app enables you to make a video call, so you are assured you are speaking to the right doctor. The app enables you to upload your prior reports, files on the app before you speak to the doctor. The second opinion app helps you to make an informed choice to seek the right opinion, it is strictly planned only to seek and give an opinion from expert doctors.
This app has evolved over time. We work towards updating it regularly and incorporating the latest technologies in the field.
Download the app:
Android – http://bit.ly/2x48XT9
iOS – https://apple.co/2UtzjGj