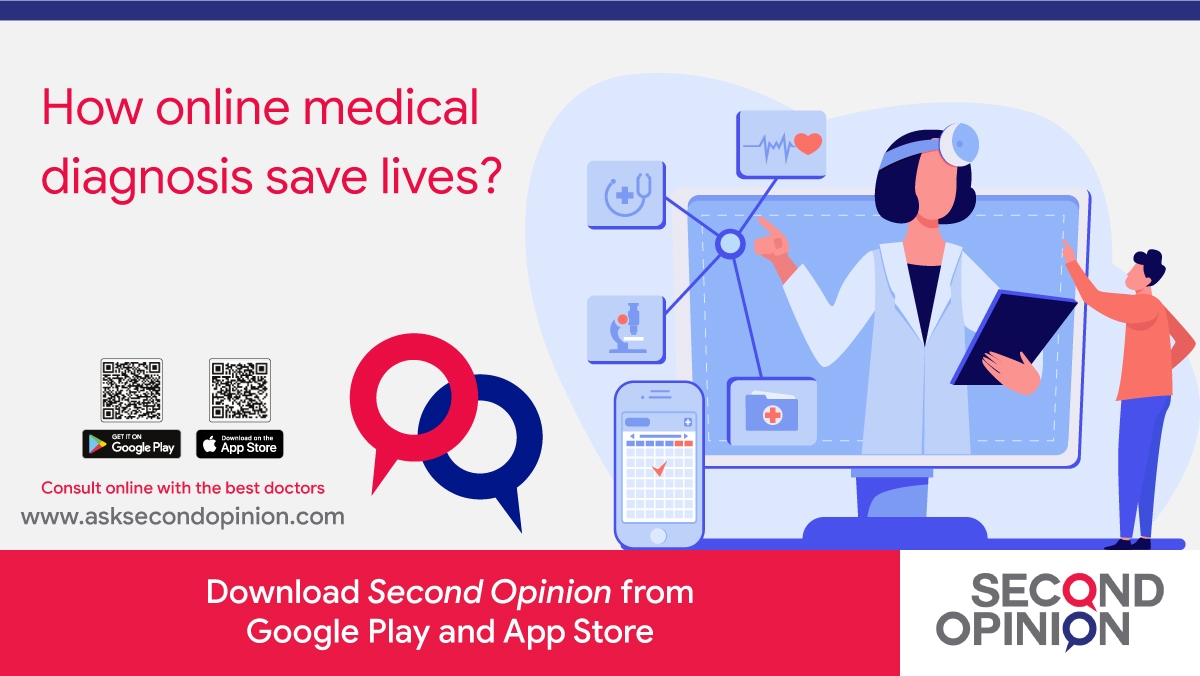 Everyone knows being diagnosed with cancer can be a shock for you and your family. And it's a very frustrating and time-consuming process. But getting a second opinion always helps for various reasons. There are many ways to seek a second opinion on cancer via online medical diagnosis. The easiest way to get that is to get it done with the help of mobile app called Second Opinion. People were searching online to get a second medical opinion too.
If you are searching for the best advice and suggestion for your cancer treatment, here is the Second Opinion app. Our app has curated list of verified oncologists doctors who are ready to give advice online.
Online Medical Diagnosis
Second opinion app is an online service portal and caters to international patients as well. You will be asked to submit your reports and so their panel of experts can study them. Once you submit your reports, firstly they will try to confirm the diagnosed cancer and if the reports are seconded, they will reach out to you instantly with a detailed report.
No need to wait to meet the prime doctor for weeks to get an appointment. Delayed treatment will also be dangerous to the life or hard to recover. Through online doctor consultation, one can find out the health problems at an earlier stage without any delay. Finding the disease or any other health problem will help to recover and can cure the health easily.
Further, they provide guidance and personal assistance. They also provide a dedicated cancer counselor, or you can directly communicate with the oncologist you seek through the app. However, the patients can make video calls to the prime doctor and ask any questions to the specialists.
MRI, CT Scan Second Opinion
Once they received your reports like MRI, CT Scan, etc they can understand your health condition. And they provide you second medical opinion on MRI, CT scan report or best possible treatment suggestion and solutions to cure your health instantly. For this, they charge you an affordable fee for the services they offer.