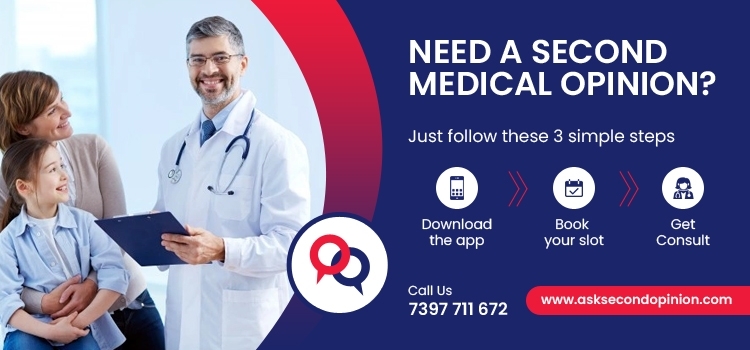 Finding out the better way to treat and plan a surgery for some serious health issues, you may need a second opinion. Sometimes you may need motivational talk and better guidance to undergo the treatment with confidence..
What is the Second Opinion?
Second Opinion is nothing but finding the better and the various alternative plans for a treatment and also for a surgery. For example you may have already gone for a medical check-up to a general doctor and he/she may have listed out the other issues and you were not clear about that. In this case you will need a Second Opinion Specialist Doctor who deals with only the particular disease will provide you with a better and clear explanation with the help of your previous report and also he/she may request you to take further scans to identify the root cause of the problem, even they can come up with other treatment plans.
How to get a Second Opinion from a Doctor?
To get a Second Opinion you can get guidance from your family doctor or any general doctor they may refer you to specialist doctors from their known circle. It may be helpful when you get guidance under the known circumstances. If you feel you can't ask your current doctor you can get a Second Opinion from the Ask Second Opinion App without any referral. In the app you can connect directly with our prime doctors by yourself without any referral.
There are some other ways too,
You can ask from a known hospital or Pharmacist for reference.
Can ask from your organisation or any medical insurance providers too.
What to ask your Second Opinion Doctor?
After you get an appointment from a Second Opinion doctor, decide what are the things you need to ask and note it down so you may forget when you're tense. You may have different problems but here we have mentioned some of the common questions to ask when you're getting a Second Opinion.
Is my previous diagnosis correct?
Why did it happen to me? Any specific reason for its occurrence.
Is Surgery the only solution to my problem?
What will happen if it is postponed for a few weeks or a month?
What are the advantages and disadvantages of the treatment?
Is my condition rare? Do I have a treatment for this?