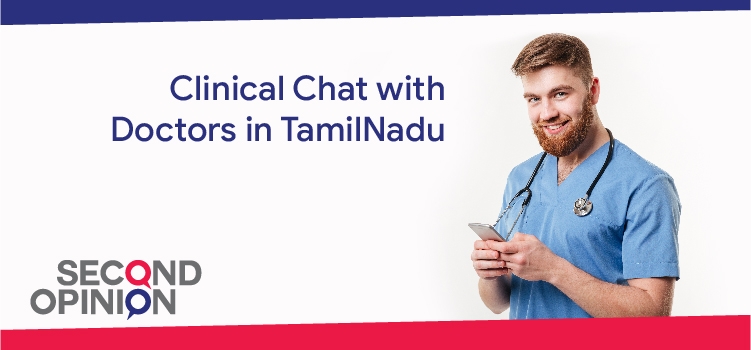 In this pandemic, people are in panic even if they have a normal fever thinking that they would be affected by the virus. Also, they fear to travel for the hospital because of the large crowd waiting for the doctor consultation.
How to get rid of this Problem:
One can easily consult a doctor for these problems by using the Second Opinion app. In this online doctor consultation app, the patients can make video calls to the prime doctor and ask any questions regarding their health problems. Also, you can send the MRI scan and other medical reports to the doctor. It helps them to understand your health issue and can give the best suggestion and prescription to cure your disease.
Regional Language Doctors:
Patients don't hesitate to speak to the doctor in regional language. And a person can talk to a Tamil speaking online doctors nearby. It makes the patients easier to convey their health issues briefly to the doctors.
How to request doctor consultation:
In this second Opinion app, people can view the full details about the prime doctors in different fields who are experts in their respective areas. And they have 10-15 years of experienced doctors.
So people can select the specialist doctor in which they want for their health problem. It will be easier to ask their doubts about their health and can get a clear idea about their condition. And follow the prime doctor's remedies as their body needs to recover instantly from ill.
Find best Online Consultation Doctors in Tamil to get instant medical advice and second opinion for your health problems. Ask the doctors online and consult them on face-to-face video call or through chat.
Things can avoid :
Patients don't want to travel long distances to the hospital when they are in a fever. And wait in the long queue to meet the physical doctor, and also the patients can talk to the doctor for only two minutes. At that time, they can't explain their health problems clearly and can't get the right treatment for their conditions. Also, they have wait for the specialist doctor's appointment for weeks.
In that, you can get the Prime doctor's consultation 24/7 and get rid of the illness from home.