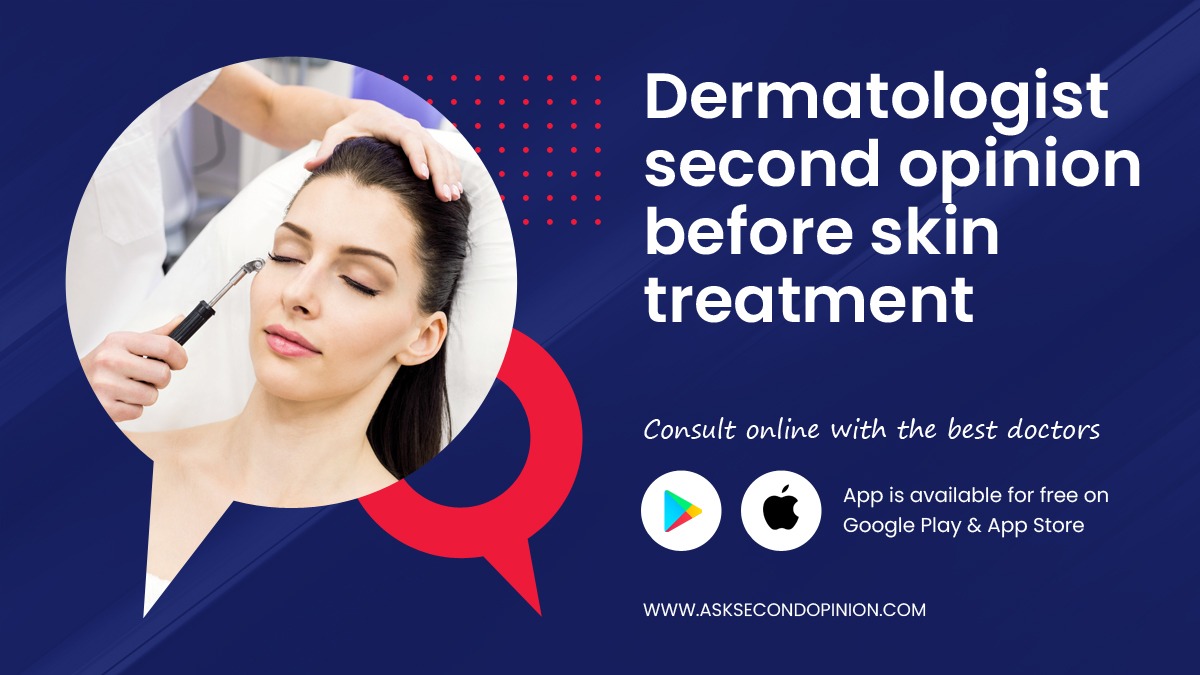 There are many renowned dermatologists in India, who specialized in the diagnosis and treatment of skin diseases, nail, hair. But how to dermatologist second opinion while staying home? We got you covered. We mentioned some of the best possible ways to connect with dermatologist before you undergo any skin care treatment
Prerequisite in choosing best dermatologist
Check the qualifications
The doctor should be able to clarify doubts and give necessary treatment advice
The number of years of experience in treating cases should be kept in mind
Success rates of the consulting doctor, accuracy in diagnosing along with results of treatment
It is advisable to check the patient testimonials and reviews for the doctor beforehand
Awards and publications to his name- many of the top doctors have the best awards and publications to their name.
Cosmetic Dermatologist Second Opinion
The topmost specialists for Dermatology in India are in available in Second Opinion app. Some of the renowned specialist Dr.Hema Sathish, M.B.B.S., D.D(UK) is giving second opinion for dermatology related queries.
She is highly skilled in laser, Dermato Surgery, and cosmetic dermatology procedures. she has done her Dermatology from the University of Wales Cardiff and attended several training programs in Laser & Cosmetic treatments from UK, Israel & India.
Consultant Plastic, Hand & Reconstructive Microsurgeon
Dr.G.Balaji ,MS,M.ch, DNB (Plastic) is skillfully trained in Aesthetic Surgeries where he deals with liposuction, body contouring abdominoplasty, and aesthetic breast surgeries. He had his advanced training in Microsurgery and cosmetic surgery in St.Andrew's Center for plastic surgery, Chelmsford, London, and Russell Hall Hospital, Dudley, Uk, and also underwent all specialized Hand and Micro Surgical training.
Appointments can be fixed with the doctors through the app called Second Opinion which is available online for 24/7. In this app, compiled List has no specific order all doctors are renowned in the field, it is according to the consultant's clinical diagnostic ability, experience, qualifications, success rates of treatment.
They have the best dermatologist in India are highly qualified, competitive internationally having Qualifications experience, and skill for successful treatment. Also, the cost of getting second opinion is much more affordable as compared to other services.