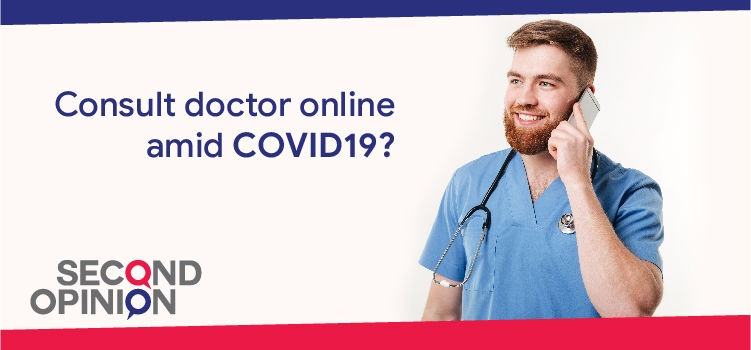 Today, in the COVID-19, amid people having a hard time, they couldn't go outside freely to work or even to the hospitals. Fear of the pandemic wouldn't affect their children or them. In this situation, at the emergency time, also they find it hard to get the bits of help or advice at the right time. To overcome this circumstance, consulting doctor online is the best choice and get the best telemedicine app to get rid of these problems.
Why Online Doctor Consultation
People have to wait to get the appointment to the prime doctor for weeks and the lackluster waiting rooms in clinics. Also, these waiting rooms can further create a risk to the health of the patient as they flocked with patients suffering from various conditions sitting close. It won't be convenient for them and also expensive.
You need to get the essential treatment on time and also the immediate attention that can be achieved by the new age of technology-driven solution called telemedicine services provided by the Second Opinion mobile app.
It is cost-effective for the patient and does not have to travel hundreds of miles to see a prime doctor. People can have consultation through a virtual chat by making video calls and asking any questions to the specialist doctors before going to the treatment and get the best suggestion and prescription for your health problems.
Where to Get Online Doctor Consultation?
Many online consultation services are there on the ground, but they provide you the random doctors for your various health problems. It won't help and satisfy the patients after meeting the doctor online.
Get the best online consultation service through the most trustworthy Doctor Consulting App which is Second Opinion. They have well-experienced and specialist doctors in various fields and have attended hundreds of surgeries.
Also, the app provides the services for Anaesthesiology, Cardiology, Neuro, Diabetology, Emergency and Critical Care, etc. For every department, they have separate doctors so that you can select the prime doctor which you want for health problems to cure. It shows the details of the doctor like experience and their specialties. It will be easier for patients to choose the right doctor for their problems.
People can make video calls to the doctor and send the files like MRI, CT Scan, and other reports. It will help them to understand your health and can give the best suggestion, and prescription helps to cure your disease.
It saves your money, time, and importantly your health. You can also get help from the prime doctors that after the surgery problems like infections or pain in that area of operations. They will provide the prescriptions to heal your pain and cure the infections around the body.
Download the second opinion app for iOS & Android:
Android – http://bit.ly/2x48XT9
iOS – https://apple.co/2UtzjGj