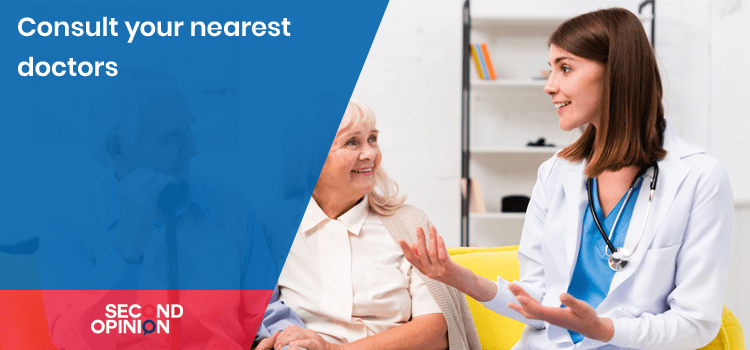 The

Second Opinion

app provides a highly qualified online consulting service by connecting nearby experienced doctors with people who are in need of health advice, diagnosis.

Patients can avail of the necessary treatments for the disease at the right time. There is no need to wait for long hours to consult the doctors in your areas.

People can choose the doctor on their favorite. This results in reduced healthcare expenses and user satisfaction.

The second opinion app provides leading healthcare advocacy, decision support, and the best medical service. This app supports deep clinical expertise.

It is used to reduce unnecessary elective surgery and driving patients to the highest multi-specialty hospitals. This app is used to better care for patients. Health insurance is also included in this app. The app is easy to access on mobile phone The provider leading to better health outcomes and lower costs.

Participants can receive medical support for complex daily problems and making medical decisions with confidence.

You must try this second opinion app as it is secured and safe. The second opinion offers an in-app subscription.

In case of any emergencies, you can contact the doctor for surgical and medical cases its helps to get a better and understanding of your case. It will be better to guide a patient when he had submitted all the requirements report. The admins of the apps will follow up on your reports and give the best advice for consulting.

Medical specialists will study the requirement, and provide the best service, therapy treatment and minimum cost for you. you will save up to 70-75% on your medical bills.  

Second Opinion

is applicable for service charges/taxes and direct pay amount. you will get discounts on specified services and medication.
App Download Links:
iOS – https://apple.co/2UtzjGj
Android –http://bit.ly/2x48XT9