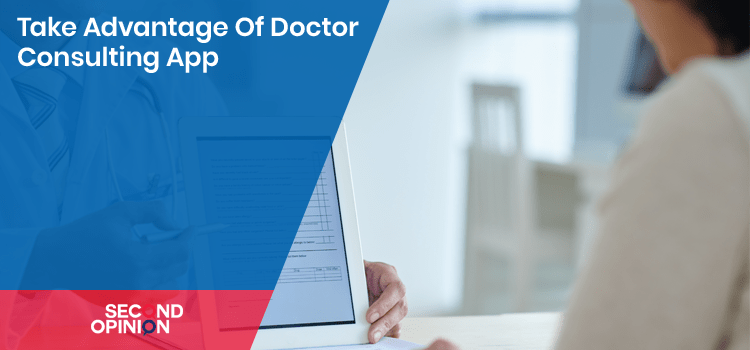 In this digital era, a wide variety of app exists. As we live in modern life, we expect everything to happen in a single click. Food delivery, travel tickets, cab bookings all come in an app. When you face a health problem and want to meet your doctor immediately, think about a doctor consulting app.
Read this article to know how to take advantage of doctor consulting apps.
Doctor Consultation anywhere & anytime
Traveling a long way to meet your doctor is not required anymore. Go live on video calls and meet the doctors after a few minutes sign up in doctor consulting apps. Book an appointment from anywhere! Doctors are ready to help you 24X7  through mobile apps.
Find the doctor of your choice and update them about your health condition. According to recent statistics, 80% of doctors are using mobile technology to deliver patient care and 90% of doctors believe that mobile health apps can improve patient's health.
Patient's Reviews-
If you are meeting a doctor in person, you will search for the one who is near to you. But that's not the case online. Here you can read the reviews and recommendations that patients provide and decide whom you want to consult. Install SecondOpinion app to meet a doctor online! 
In earlier days, a patient will be able to visit their doctors and nurse only once in a consultation. But now, with these doctor consulting apps you can book an appointment and consult a doctor from any corner of the world.
Avoid the hassle of traffic
No location boundaries when consulting a doctor online. You can meet your doctor irrespective of his/her location. If you want to avoid the traffic and parking, install a doctor consulting app.  
No wait time in hospitals
You don't have to wait for hours to visit your doctor. Interact with your doctors easily when you feel unwell. These apps include a list of specialists and you need to select a type of health professional for a consultation. Book your appointment in just a few taps only on your smartphone.
Privacy of Health Reports
In online consulting apps, all the reports are stored online so that year doctor may check it in case of an emergency. This is useful for easy reference and no one can access the report except doctor and patient.
We hear a lot of the wrong diagnosis in past years. No such diagnosis is possible in online consulting apps. An added advantage is these apps are created with a payment gateway integration to make your bill payment very easy. No need to stand in a long queue to pay your medical bill.
Affordable and Convenient
The economy plays a major role in terms of medical bills. Online doctor consultation gives you a more affordable bill to help you pay it conveniently. 
SecondOpinion app offers authentic medical advice by industry experts to help you stay fit and healthy. So, here we discussed how online doctor apps are helpful to the patients.
App Download Links:
iOS – https://apple.co/2UtzjGj
Android –http://bit.ly/2x48XT9